Sandra´s Gangbang-Team in Hamburg
Visited this place once on a sex-travel trip and the girls has a really nice setup.
You pay a entrance fee of 8o Euro and then you can fuck the girls as much as you like for as long as you like and some snacks/food + non-alcoholic drinks are available and sometimes also beer.
The girls are not as good looking as in the FKK places but it is hard to say no to an "all you can fuck"-buffet.
Usually there is 3-4 girls there and they are open every day in the week.
The girls are very easy to talk to and the owner, Sandra, is a very nice lady too.
Well worth a visit if you are in Hamburg on your next sex-travel.
Link for more information:
http://www.modelle-hamburg.de/suchergebnis/details.html?meta_id=6158&entry=1
See a party image below with three of the girls.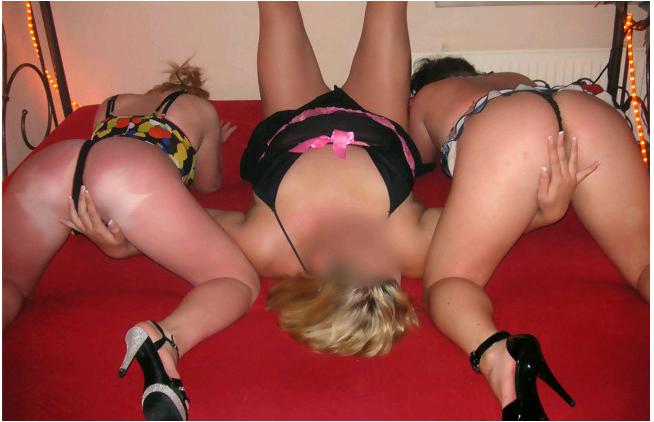 Tags: Bbbj, gangbang, Germany, girls, hamburg, incall, OWO, private, sandra